6 Whiskey Glasses A Connoisseur Must Own
negosentro.com | 6 Whiskey Glasses A Connoisseur Must Own | Consuming Whiskey lowers blood clots and chances of heart strokes. This is perhaps why many have stuck with it for a long time. We understand that it is not always about the benefits but experience as well. However, it will be disappointing if your friend or colleague pours your whiskey into a regular tumbler or, worse, a coffee mug. 
In most high-end bars and restaurants, the waiter serves whiskey in one of the six glasses we discuss here. And if you are an expert or connoisseur looking to start your collection, this is the place to be.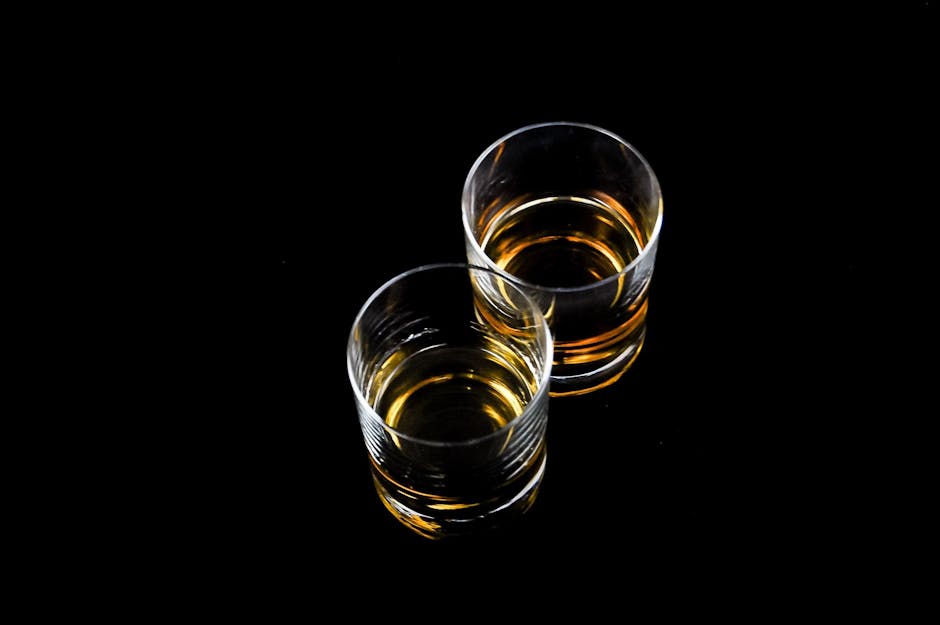 Mofado Crystal Whiskey Tumbler
The Mofado crystal whiskey tumbler is a classic example of beauty and value. Featuring a basic design with a thick heavy base, this tumbler is all you need to set your standards high. Everyone likes simple yet aesthetically pleasing things, and this tumbler is a prime example. The tumbler can hold up to 12 ounces of whiskey, which heavy drinkers prefer. Toss the ice cubes with ease as it has ample space to hold a number of them as you enjoy your chilled drink. Moreover, it is lead-free, which makes it safe to use for a long time.
Gmark Fine Glassware Twist Whiskey Glasses
The Gmark fine glassware twist whiskey glass is a rare diamond in the crowd of en number of glasses in the market. If you are looking for class and aesthetics that also serve high value, this is your choice. With a capacity of ten ounces and a sturdy body, this glass is what will enable your VIP guests to hold you in high regard. The main USP of this glass is the twist it offers at the bottom of the glass. It is not only appealing to look at but also makes it easier to hold with added grip.
Gmark has been around for a long time, and they take special pride in producing one of the best and high-quality whiskey glasses on the market. They adhere to high-quality control standards, and one can use the glasses for drinking scotch and other drinks.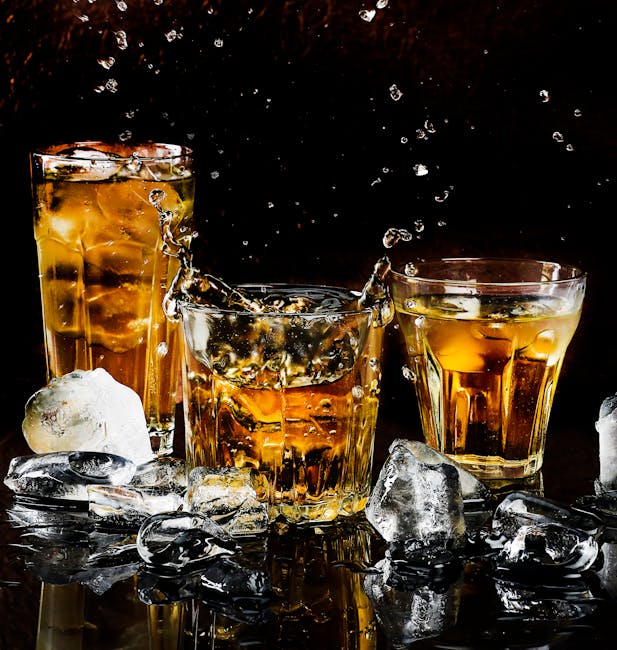 Sagaform Rocking Whiskey Tumbler
Gift a set of Sagaform rocking tumblers to your Whiskey lover friend and see him brim with joy. Excellent addition to any drinker's collection, this is a must-have. Manufactured from high-quality glass, it has a round-shaped bottom which makes it easy to hold. Another benefit of the curved body is the space the contents within gets while you swirl it. The company Sagaform is a well-known gifting brand among the wine and whiskey community. 
The rocking tumbler weighs about three pounds and has the capacity of six ounces. This design of the glass is prevalent in house bars and local pubs.
Anchor Hocking Glencairn Crystal Whiskey Glass
A unique design with curves at the bottom makes this Anchor Hocking crystal glass one of a kind. Get this high-grade whiskey glass and let your guests admire your choice. Featuring a pitcher-shaped top, this glass can hold up to 11 ounces of liquid higher than any of the glasses mentioned above. This property also makes it an excellent choice for people who enjoy drinking heavily. The narrow mouth of the glass protects the Whiskey from falling when you swirl it.
The thick base makes it optimum for holding the glass better and avoids slipping. And the wide bottom enables one to see the color of the drink.
This glass is manufactured only for drinking Whiskey; the Norlan glass is what you get when you combine science with design. The double-walled glass is appealing to the eyes and completes your glass collection. No matter how warm your hands are, the outer wall is thick enough to keep it from affecting the Whiskey's temperature. In this way, you can enjoy a chill drink while talking to your colleague for a long time.
The glass is made from borosilicate, which is another factor in keeping the drink's temperature low. Besides the functional aspect, the inner wall's protrusion enables oxidation of the alcohol and gives a smoother and aromatic drink.
Glassware Diamond Whiskey Glasses
Glassware diamond whiskey glasses are a key to make a statement to the world. Hold your glass of Whiskey high and let your guests be amazed by the art of the glass as the shining sharp designs make for a comeback. Featuring a gravity-defying bottom with overall size makes it an excellent choice for people who enjoy drinking from an aesthetic glass. The unique design makes for a great showpiece when not in use and enhances your bar. It has a capacity of holding six ounces of Whiskey.
Conclusion
In addition to these great glasses with both the attractiveness and functionality, there are a few more that are worth checking out. The long Tulip glass and the Riedel Vinum are some of them. Drinking Whiskey is more than just consuming the alcohol at one go. It's a combination of experience and aesthetics that compliments it. So which one is your favorite from the list?
(Visited 19 times, 1 visits today)