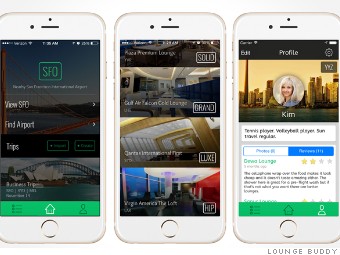 Nothing's worse than sitting out an airline delay in those stiff airport seats — especially when there's work to do.
Luckily, an app called Lounge Buddy is helping fliers locate and book last-minute seats in airport lounges around the world.
For frequent fliers who are already qualified to access a lounge, it's free to book space through the service. Less frequent fliers can book for a fee, which typically runs $20 to $50. That is inclusive of the lounge amenities — premium free drinks, WiFi, business center, comfortable seating, showevers, power outlets — which are all listed in the app so fliers know what they're booking.
"We've created a new ancillary revenue stream for airlines," said CEO and co-founder Tyler Dikman. Earlier this year, VC firm Founders Fund poured $3 million of new funding into the startup, bringing its total to $4 million.
Lounge Buddy has 400,000 members globally with lounge spaces in 650 airports across the world.
—
via CNN