Asia overtook Europe to become the second-highest generator of mobile ad impressions on the Opera Mediaworks mobile ad platform at the end of 2013. According to Opera Mediaworks, smartphone adoption rates across 29 APAC countries have spiked from 48% to reach 60% in 2014.
Throughout 2014, the region's impression market share continued to grow and it finished the fourth quarter at 26.1% — nearly triple the 10% it had three years ago.
Mobile broadband adoption has also been consistently rising in the Asia Pacific region as consumers upgrade to better phones. In 2015, the number of broadband connections in Asia is expected to reach 1.1 billion, according to research from the GSMA.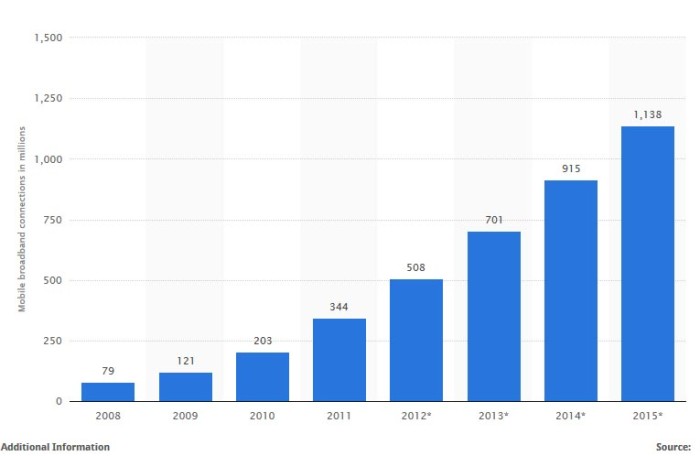 Meanwhile, Internet surfing behavior among APAC users revealed that social, entertainment, and video sites continue to drive the majority of mobile internet traffic. In India, an ad impression from social sites and apps is 31.1%, followed by 21.4% from the Music, Video & Media category. In Indonesia, ad impressions from social sites and apps are 61%, followed by 17.6% from music, video & media sites and apps.
"We see huge opportunities in mobile video adoption and, in turn, mobile-video advertising in the Asia-Pacific region," said Vikas Gulati managing director for Asia, Opera Mediaworks. "We also see other trends in Asia-Pacific – the adoption of better audience targeting, and big retailers and e-commerce sites such as Flipkart and Snapdeal strengthening their focus in m-commerce as consumers get more comfortable making purchases on their mobile devices."
Currently Opera Mini browser reaches 50 million users in India and 30 million users in Indonesia. Opera also rolled out Sponsored Web Pass earlier this year, which brings easy-to-understand internet packages to consumers. It allows brands and advertisers to sponsor the cost of the customer's mobile internet access, providing users free mobile data.
[via Marketing-Interactive.com]