via WebResourcesDepot.com | 12 Cool and Free Stock Photo Resources | There are various components, from typography to colors, that makes a design impressive. Photos used are definitely one of the most important factors.
Today, almost any type of photo we can dream of exists in the web. And, thankfully, there are many stock photo websites which helps us find them easily.
Here is a list of 12 free stock photo resources that you must bookmark:
Pikwizard is one of the best free stock photo websites around! You can take each image and edit on graphic design tool, Design Wizard. And the images of people are great!
There are currently over 100,000 high-quality images and videos on the websites, with no attribution required
Stock.xchng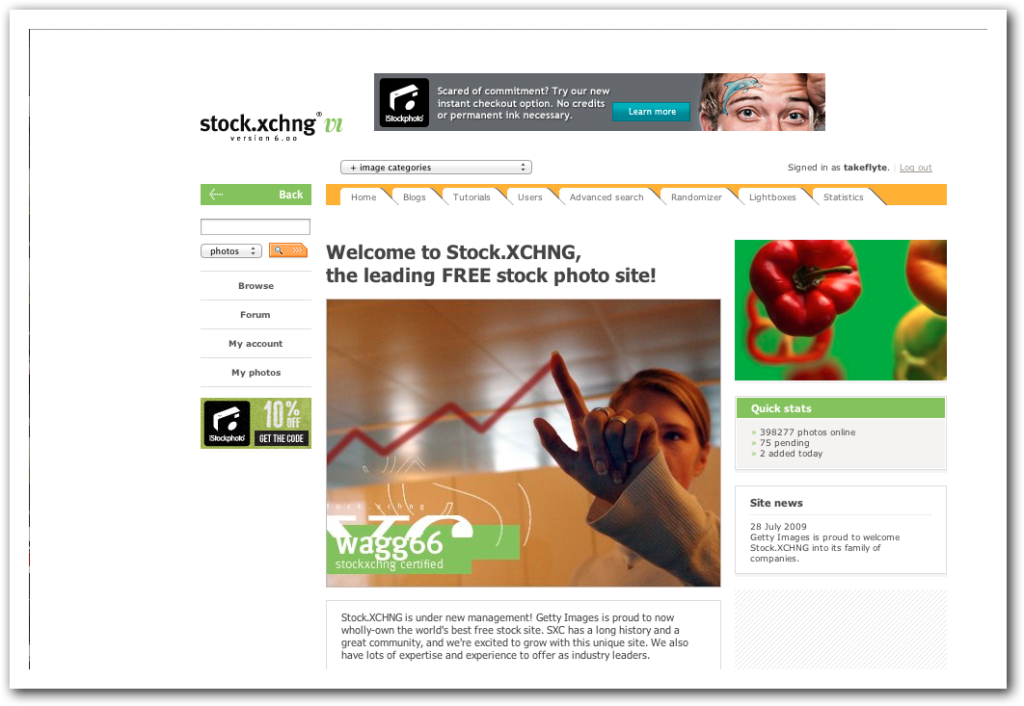 http://www.themarketingagents.com/wp-content/uploads/2013/02/stock-xchng-1024×706.png
stock.xchng is probably the most popular service which provides free stock photos.
It has 1000s of high-quality images which are very well categorized. Usage requires a free membership.
MorgueFile lets you to download photos without registration & it has a very open license to use images on almost any type of work.
Besides the free photos, it has an online classroom which teaches about photography & a crowded community discussing in its forums.
openphoto is a very straightforward website with no details & extras. It simply presents the photos in categories.
Most of the images are licenses with CC:Attribution-ShareAlike (photo used).
PhotoRack is a great resource for stock photos where all images can be used in any type of work.
It surprisingly lacks of one thing: a search function.
unprofound.com is an awesome site which is ran with an amateur spirit.
There are lots of free stock photos to browse, they can be filtered by colors& they are totally free.
The site offers thousands of photos which can be used in commercial projects as well.
Photos can be browsed quickly, a popular images page shows you what's hot & more. Download requires free membership.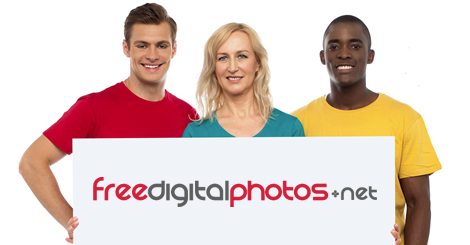 FreeDigitalPhotos offers both free & paid versions of images where the free versions are limited in size and requires a link back to the photographer.
Photos are categorized in detail & no registration is required.
FreeFoto is a huge resource with a bunch of categories & their sub-categories.
Licensing is mostly offers an attribute for online use or a non-commercial offline use (photo used).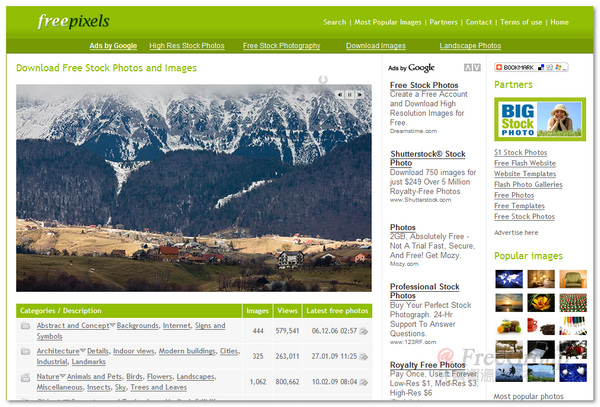 Although FreePixels isn't the biggest website, almost every photo included are high quality & beautiful.
They can be used in any type of projects an attribution is required (written or visual).
The website has ~15,000 free stock photos & cliparts listed. No registration is required.
And, as the name states, the photos presented are very open-licensed.
DesignPacks
The website is relatively different than others. It offers downloads as design packs of 15 images.
Although it doesn't have a large database yet, the sets presented are pretty impressive.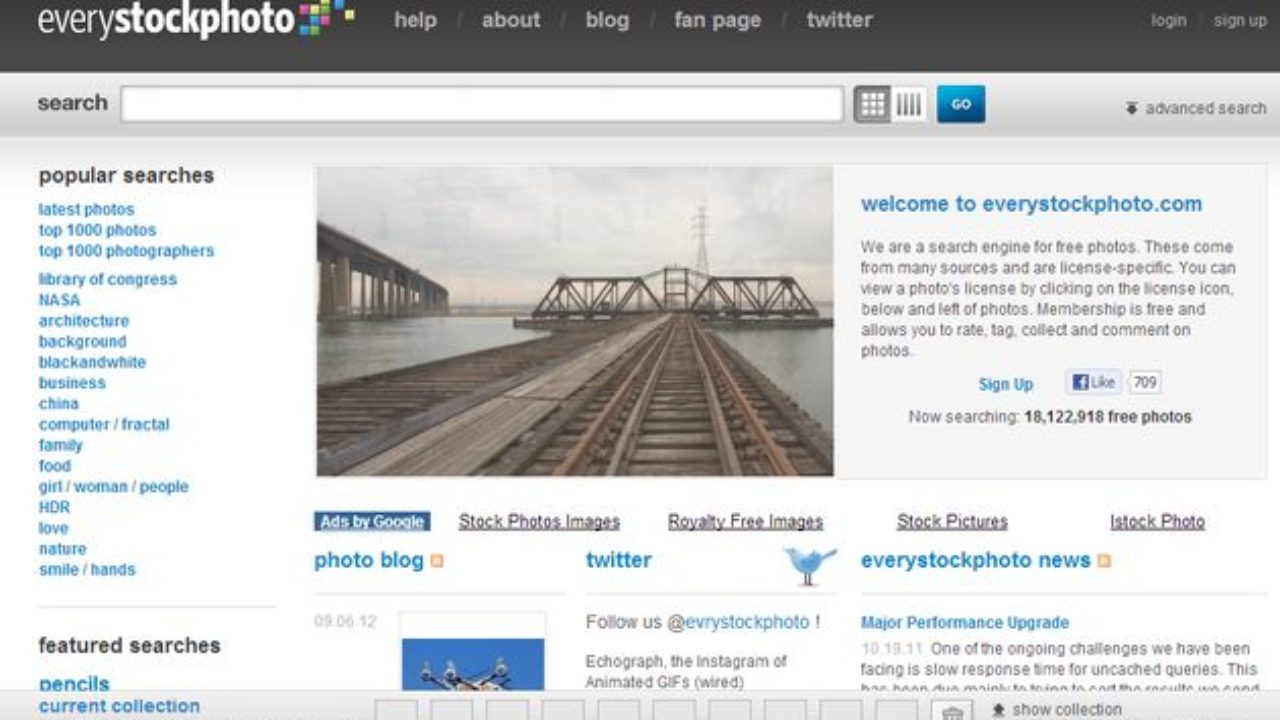 Everystockphoto.com is a website which indexes images from other stock websites.
They are currently offering a search for ~5 million images.
Other Resources:
Here are more amazing resources which has great photos but can only be used in non-commercial projects.
Stockvault is a stock photo sharing website where photographers can upload any number of images & others can use them for free (only non-commercial)
Woophy is a photo community which focuses on geographical categorization of photos with an interactive search map.
Historical Stock Photos is a nice resource for finding, mostly black & white, historical photos.
(Visited 2,533 times, 1 visits today)