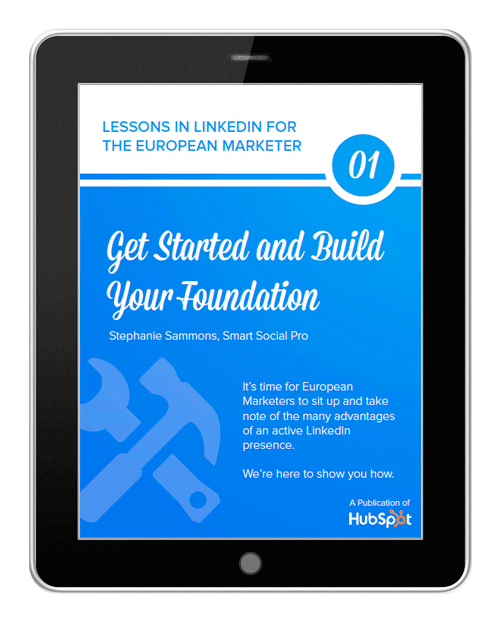 Shared from Hubspot
As a marketer, we need to wear many hats on a daily basis. We not only have to act as the voice of the company we represent, but also establish our own credibility through our own personal brand online.
LinkedIn is an incredibly powerful platform for doing both of these things. There are over 238 million members taking advantage already, 35 million of whom are located in Europe!
The HubSpot team in Dublin recruited top LinkedIn experts to put together five short, digestible lessons to help you promote your personal brand on LinkedIn.
Our LinkedIn Lessons Cover:
Getting Started and Building Your Foundation
How to Build Your LinkedIn Network
How to Use LinkedIn to Build Your Business
How to Use LinkedIn to Market Yourself
How to Measure the ROI of Your LinkedIn Efforts
The best thing is, you can choose to read them all, or skip to the lesson that appeals to your level of expertise on LinkedIn!
Find out more about the lessons. OR…