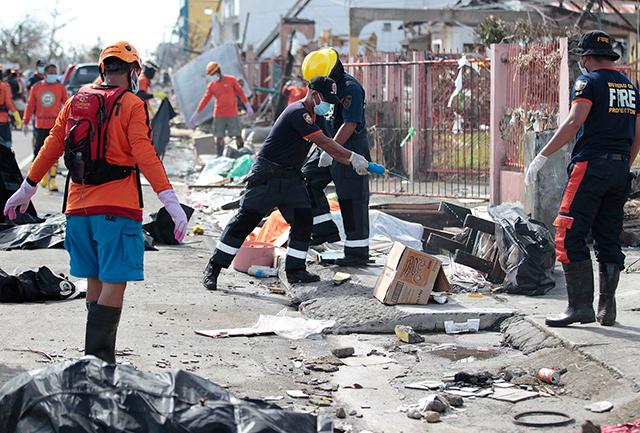 by Homer Nievera |
Leyte, part of an archipelago that has been ravaged by Typhoon Yolanda — the world's strongest typhoon to hit land — went silent for a day as gale winds that topped 340 kph and 3-storeys high storm surge sea waters destroyed everything in their path.
The day after, when all kinds of electronic communication and electricity were down, somehow, word reached the "outside world" that thousands died and many more need immediate help in Leyte and Samar provinces.
Thanks to social media, relief efforts were organized immediately in a massive and global scale.
The Filipino Bayanihan spirit has been alive and well in social media. Instead of fence-sitting, Pinoys chose to rally countrymen globally in organizing relief efforts. With more than 10 million "kababayans" (countrymen). Messages on popular social media Facebook, Youtube and Twitter were immediate — and creative. In fact, social media played a major role in reporting ground efforts in hardest hit areas and sending messages and proof-of-life among survivors and those looking for loved ones, too.
Here is a collection of various pic posts that I vote to be effective and creative:
* * *
Related Video:
Balangkayan and Hernani (c/o Rappler)
{"video":"http://www.youtube.com/watch?v=fTrNTNNiIQA&feature=share&list=PLxIGRNqt1BBjYnMU_zZqoqPwnEca7hsRb","width":"400","height":"300"}